1940 AIR TERMINAL MUSEUM
at Houston Hobby Airport
Located on the west side of Hobby  Airport, the original art-deco Houston Municipal Airport terminal & tower building has been converted into a museum to preserve and celebrate the airport's history.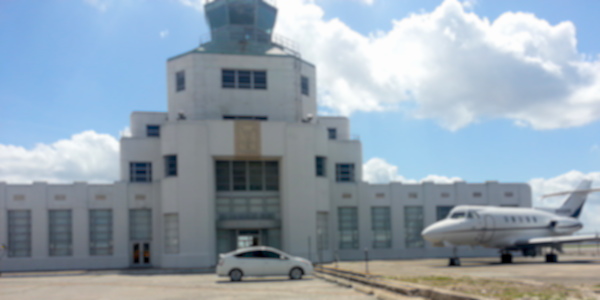 The Museum contains exhibits that showcase Hobby Airport's history, including airlines, general & business aviation.
The art-deco terminal building reflects the era of early aviation in Houston, and the bottom floor is dedicated to the Museum's exhibits.  The upper floor, observation decks, and control tower, are scheduled for future restoration.  The 1928 Carter Field Airmail Hangar was recently restored and added to the Museum's assets.
The Museum is a project of the Houston Aeronautical Heritage Society, a 501(c)(3) non-profit organization. Airport Museum phone number: 1-713-454-1940